By tear-tape |
27
October 2023 |
0
commentaires
 Printed Tear Tape: Enhancing the Appeal and Security of your Packaging
Packaging is more than just a protective layer for your products. It also contributes significantly to the aesthetics of your brand, as well as its security. Printed tear tape, for instance, helps to enhance the visual appeal of your packaging while also providing an added layer of tamper-evidence. This tape can be customized with your brand's logo, message, or any other design, thus making your products more recognizable and improving their shelf appeal. In this blog post, we'll explore more about printed tear tape and how it can benefit your business.



What is Printed Tear Tape?
Printed tear tape is a narrow strip of adhesive tape that is applied over the top of a package seal or closure. It is usually used to create a tamper-evident seal, which alerts the end-user if the package has been opened or tampered with. The tape can be customized with several printing options to promote your brand, including your logo, contact information, website, or any other design. Although used primarily for anti-counterfeit purposes, printed tear tape can be utilized for decoration and boosting branding efforts.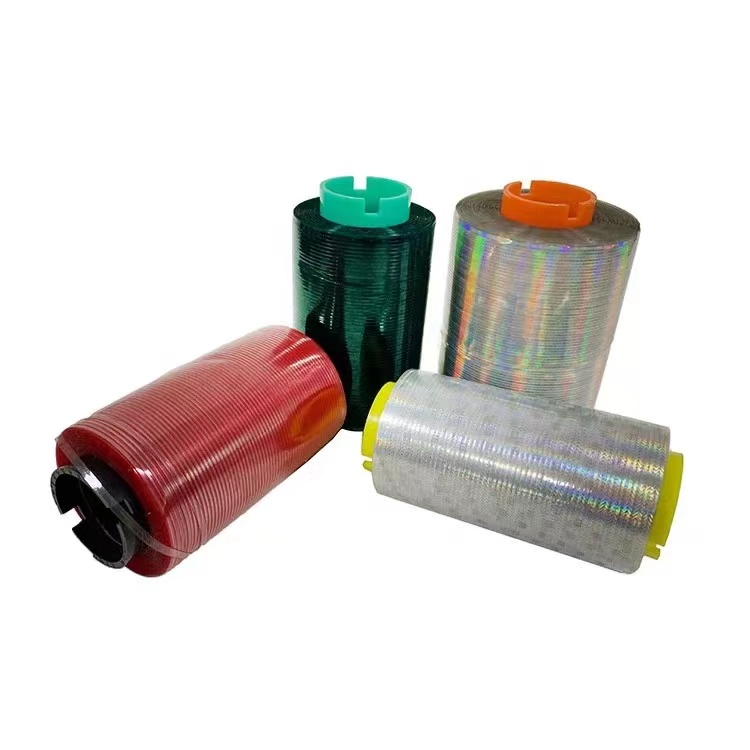 Benefits of Printed Tear Tape
One of the main advantages of using printed tear tape is for anti-tampering purposes. The tape offers a permanent bond with the package, making it impossible to remove without tearing. Once removed, the tape cannot be re-applied, making it an excellent solution for improving the security of your products. Another benefit of printed tear tape is enhanced shelf appeal. Customizing the tape with your brand's logo, colors, or message makes your packaging more unique and identifiable. It also creates a differentiation from your competitors' products, thus leading to increased sales. Printed tear tape is also an eco-friendly alternative to traditional labels and stickers, which often result in more waste due to backing paper and adhesive.

Choosing the Right Printed Tear Tape
Several factors determine the right printed tear tape for your unique needs, including the desired level of security, adhesive strength, print color, and pattern. Choosing the right substrate, such as polypropylene or polyethylene, is also important. Other factors to consider include the width of the tape, its tensile strength, adhesive type, and surface finish. By understanding these factors and specifications, you can choose the right printed tear tape for your packaging needs.


At Okay Packaging, we have an extensive range of high-quality printed tear tape solutions for a wide range of applications. Our printed tear tapes are available in various widths, adhesive strengths, materials, and designs. We also offer customization options to meet your unique branding requirements. To learn more about our printed tear tape products, please contact us at Tel:+86-21-6765-5265 or E-mail: chloe@okay-packaging.com.


Investing in printed tear tape is an excellent way to enhance the appeal and security of your packaging. By customizing the tape with your brand's logo or message, you can create a more significant impact and stand out from the competitors. Moreover, printed tear tape offers an additional layer of tamper-evidence, ensuring that your products remain safe and secure during transit. At Okay Packaging, we provide high-quality printed tear tape solutions that are customized and tailored to your packaging needs. Contact us today to learn more!
Laisser un commentaire
Votre adresse e-mail ne sera pas publiée. Les champs obligatoires sont indiqués. *